Sneezeguards / Protective Barriers
Protective Plastic Barriers, Guards & Dividers
We offer solutions for protecting yourself, your employees, your customers and your property.  We also offer home and office protection with polycarbonate sheet. 
A simple plastic barrier can make a world of difference to your customers and employees.  Commercial Plastics can help you customize a solution that meets the needs of your current checkout stations, desks, counters, or other customer interaction areas. Our experts will design and create the perfect plastic or plexiglass barrier (commonly called a "sneeze guard") to properly shield all parties during important transactions.
In the current atmosphere of social distancing, we know you can't always have a 6-foot distance between your customers and your cashiers or employees. We've helped many of our customers by building custom sneeze guards, plastic dividers and protective plexiglass barriers, so that people can still feel safe. Our customized partitions will work for any setting – grocery stores and markets, banks, restaurants and many other commercial spaces. They also are extremely useful for healthcare providers and clinician protection.  We know this may be the new normal, and are ready to provide the workplace protection solutions you need to run your business.
Are you worried about protecting your property, business or home? We sell sheeting of polycarbonate that can be custom cut to any size and pre-drill holes.  Protect windows and doors with extra peace of mind.
Contact us today to learn more about our sneeze guard, plastic barrier/shield, and  employee protection solutions. We love working on custom strategies and products that set you apart from the rest, and encourage health and safety for all. Located in Seattle – we serve the Pacific Northwest including Seattle, Bellevue, Tacoma, Spokane, Portland, Boise, Missoula and Billings, and beyond! 206-682-4832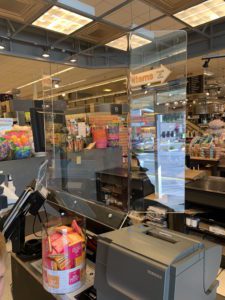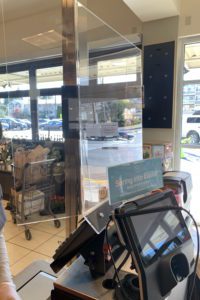 Quote Your Project
Contact us today to talk about the design and fabrication of plastic products. We love working on custom strategies and products that set your business apart from the rest and help your operations soar! 
Serving the Pacific Northwest including Seattle, Bellevue Spokane, Portland, Boise, Billings, Missoula, and beyond.